March 2018 News
Analytics Webinar, Site Launch & Site Updates
This month we are sharing an invitation to an upcoming Google Analytics webinar, a peek at a beautiful new site launch, and your regular monthly site updates.
Please note: Our office will be closed on Friday, March 30th, in observance of Cesar Chavez Day—but as always, we'll help with urgent tickets right away. We'll respond to all other new tickets on Monday, April 2nd.
In this issue: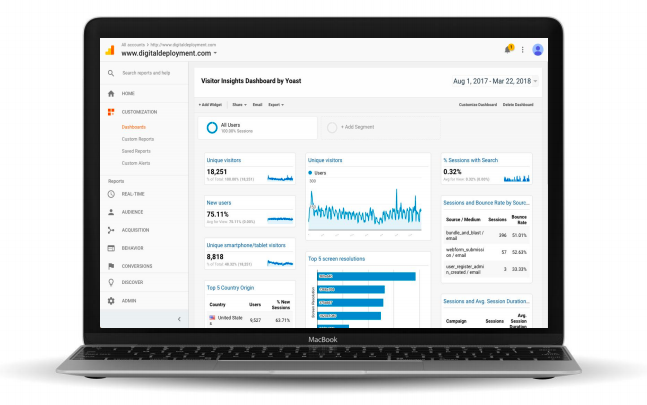 Last summer we hosted an introductory webinar to walk through the basics of Google Analytics and show you a few of the things we look at when we evaluate a website. Since then we've gotten a lot of feedback from clients interested in learning more about Google Analytics tools and advanced features, so this time around we focused on how you can create custom reports and dashboards for your organization.
Download the presentation slides
If you're just catching up, you're welcome to watch a recording of our earlier webinar, Intro to Google Analytics to learn the basics.

Nearing its 60th year, Our Promise: California State Employees Giving at Work is one of the largest philanthropic giving campaigns in the state of California. Designed to help California's state employees demonstrate their commitment and dedication to their communities, Our Promise brings people together to tackle big problems right here at home.
This month's improvements
Improved social media sharing by updating the Open Graph meta data on your site to the latest standards.
Fixed an issue where related links with a duplicate title, or with a title containing non-Latin characters, would not be displayed.
Applied a security patch for SA-CORE-2018-001. (This security vulnerability was not exploitable on your site, so there was no need to update your site outside of the monthly release cycle.)