Our Process
We've created a proven formula to ensure your project's success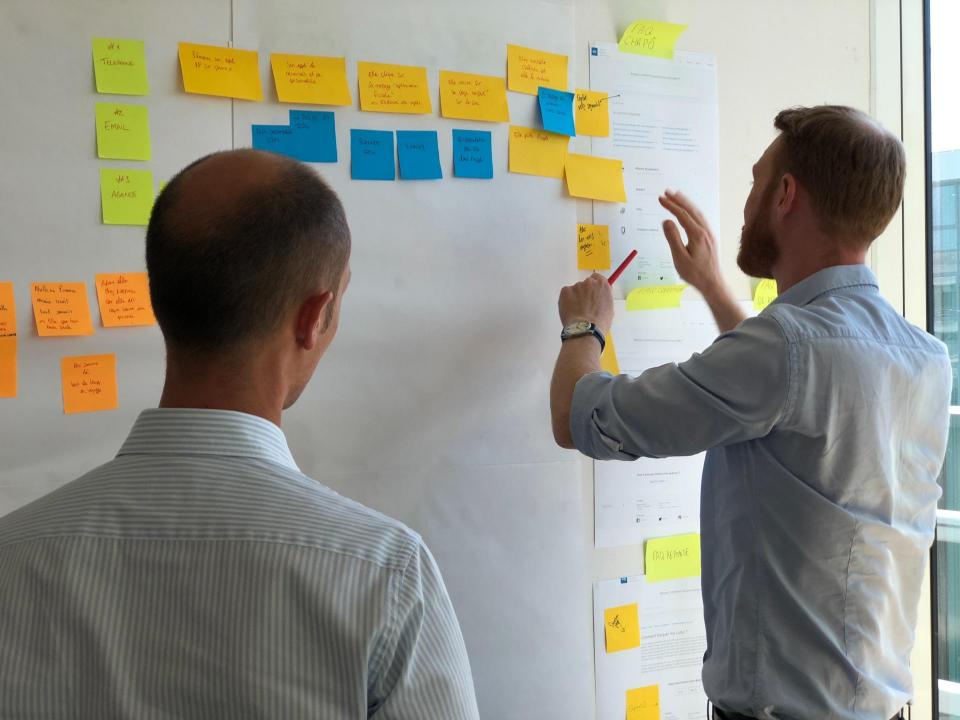 Creating a website should be more than successful–it should also be delightful. We have worked to create a process that instills confidence, taking projects from initiation to launch in a predictable, transparent way. This is about more than just a website, it's about connecting with your audiences in a meaningful way and achieving your goals.
0. Content Planning & Migration
Everybody loves to talk about design, but proper planning and execution of content services can make or break a project. Because of this, we have created a dedicated Content Track that hums along beside the other phases to make sure content is in good shape in time for launch.
Highlights & Deliverables
Our Content Specialist completes an inventory of all site content and identifies content that may need special treatment or custom templates.
A content strategy is created that outlines how content services will be completed, including migration timeline, if applicable.
Migration of content from old site to new, using best practices and setting content up for easiest maintenance possible.
Training - Our Content Specialist will work with you to determine who needs to be trained on the new site and what the best training strategy for your team will be.
Guidance – After training, content curation phase takes place. Our Content Specialist provides content guidance for home page and other vital sections.
Deliverables - At the conclusion of your content track, you'll be provided with the following deliverables to empower your team's success.
Content inventory
Content migration
Content plan
Training strategy
---
1. Discovery
The discovery process helps us understand your organization's objectives, challenges, and audiences, as well as what each audience needs from the website. It also serves to align your stakeholders on project outcomes and goals.
In the discovery phase we identify the gaps between what the website is now and what it needs to be, and develop strategic solutions to close those gaps by means of information architecture, design, and content strategy. Discovery, content, information architecture and design are all one big conversation that helps us discover the tone of your organization.
Highlights & Deliverables
"Exploring your Purpose" exercises help you articulate, and us understand who you are for the world. It helps build consensus with stakeholders to allow us to embark upon the project with a unified set of goals in mind and a clear understanding of expected outcomes.
User stories (or personas) help us imagine site visitors and what they are trying to accomplish.
Stakeholder surveys help gather input from important groups that may not be a part of your website project team (board members, community members, staff, etc).
Focus groups are sometimes appropriate when you just can't get the information you need from surveys, and you want to have in person conversations to gather more detail.
A review of existing analytics helps us understand current site visitor behavior.
Drafting the information architecture this early in the process gives us a place to start. IA is a process, not a solid plan; as content and navigation and design start to come together, we'll be able to make adjustments to better serve your audiences.
A website field trip helps us determine your team's visual and design preferences.
Deliverables:
Discovery Digest including project overview, goals, audiences and challenges,
Information Architecture.
2. Design
This is the phase where your new strategy begins to take shape. We provide designs that reflect your organization's aspirations and strategic goals, and everything we've learned in Discovery.
The design process includes however many iterations it takes to get it right. We're usually pretty close on our first attempt, but if the designs need more work, we're on it.
Highlights & Deliverables
Approved designs for the home page, mobile, and any specified interior pages.
3. Implementation
During implementation, we take the approved designs and make them a reality in your sandbox. During this phase our developers will
Implement all designs
Perform extensive quality assurance tests
Highlights & Deliverables
Fully themed website ready for training.
4. Training
During training, we empower you to manage your own content with comprehensive training. You'll learn:
How to edit the content on your new site, update the site map, manage users, and more.
Best practices for content, governance, and workflow tips.
Highlights & Deliverables
Your new site in its "sandbox" (pre-launch) form, ready for your team to begin content curation with our support.
5. Launch!
Once you've completed the curation phase, it's time to launch your new website! In this phase, we help you plan the perfect day and make sure you have the support to execute!
Last QA left to right content and theme reviews, and accessibility checks
Double-check site settings, launch readiness
Help client change DNS settings to take the new sandbox live
Highlights & Deliverables:
The smooth launch of a website you can be proud of.