June 2020 News
This month we've got a stunning new site launch to share, exciting new developments from our content team, and general site updates.
Finally, we want to thank you. We've received extremely helpful insights from you in our recent customer value survey that will undoubtedly shape our future support offerings. If you haven't had the chance to complete it yet, don't worry, there's still time and we'd love to hear from you.
The work you all do is amazing, and we're so grateful to be able to support it.
In this issue: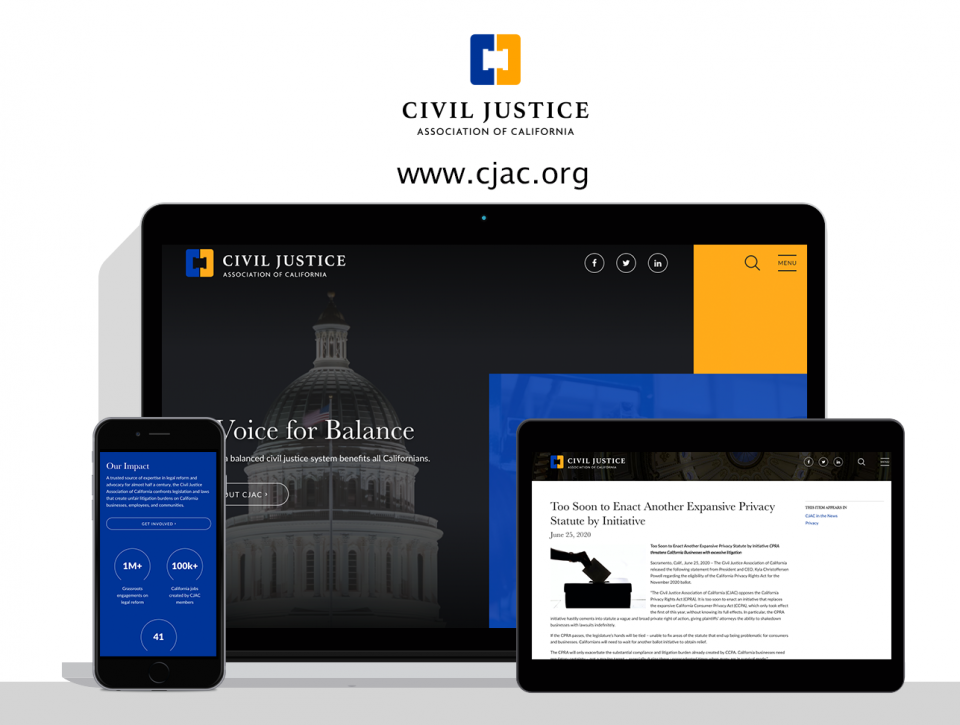 A trusted source of expertise in legal reform and advocacy for almost half a century, the Civil Justice Association of California (CJAC) confronts legislation and laws that create unfair litigation burdens on California businesses, employees, and communities.
After years of working with an outdated website and content management tools, CJAC needed a modern, agile, and strategic web platform that would truly showcase their mission, demonstrate impact, and keep visitors informed about the latest issues.
Read on to see some surprising highlights from this project.
To better serve you and your organization, we're asking for your candid feedback about the level of support you're receiving and what you'd like to see us expand upon in the future.
The survey should only take about five minutes of your time but will be instrumental in shaping our future support offerings.
Thank you in advance for your participation.
This month's improvements:
General security updates based on the results of two independent platform security audits
Made minor fixes to form validation adding additional cross-site scripting (XSS) protections on searchable landing pages
Minor fixes for ADA compliance and keyboard navigation to comply with WCAG 2.1 AA and California's AB 434
Theme updates for certain sites to improve image loading times
Fixed a bug in the file browser
Have a suggestion?
Do you have ideas on how your site could be easier to use? Let us know by submitting a ticket—we'll review your suggestions and see if they can be added!