Civil Justice Association of California brings balance to the California business community with their stunning new website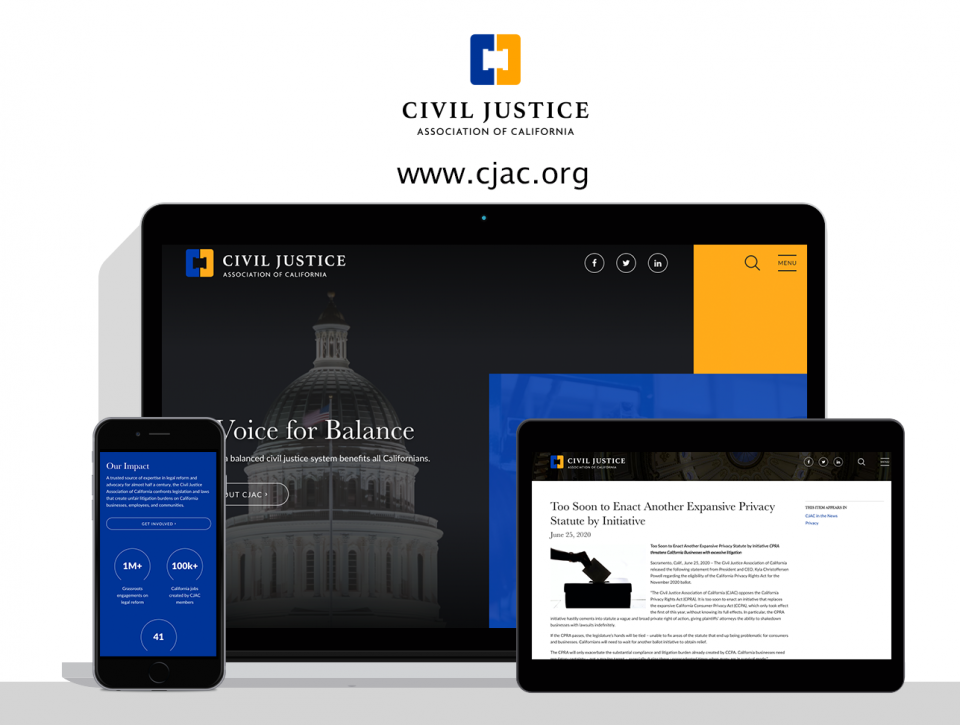 A trusted source of expertise in legal reform and advocacy for almost half a century, the Civil Justice Association of California (CJAC) confronts legislation and laws that create unfair litigation burdens on California businesses, employees, and communities.
After years of working with an outdated website and content management tools, CJAC needed a modern, agile, and strategic web platform that would truly showcase their mission, demonstrate impact, and keep visitors informed about the latest issues.
Read on to see some surprising highlights from this project.
Infusing a new brand & identity
We worked carefully with CJAC's amazing team to bring their new brand and visual identity to life. As you move through the site, you'll quickly notice the vibrant California blue and gold that provide a sense of action and impact, the timeless serif fonts that bring gravitas to their important mission, and the carefully chosen imagery that showcases both the Capitol (where so much of the action takes place) and the community members that are impacted by CJAC's work.
The result is a modern, engaging, and inspiring new site that breaks the traditional mold and effectively supports the cause.
Demonstrating impact through responsive infographics
After learning more about the many ways CJAC's work is making a difference in our community, we felt it was critical to show the impact front and center. By including key statistics and accomplishments in a visual way on the homepage, we instantly demonstrate to visitors how CJAC is achieving its mission. Even better: the infographics are fully accessible, responsive across all devices, and easily updated by staff.
Drawing greater attention to policy
CJAC needed a website that could better assist their public policy efforts, so we devised a three-fold approach to help them accomplish their mission.
Showcasing trending policy topics - by highlighting trending policy areas directly on the homepage, we've empowered visitors to quickly understand the important issues and find timely news, events, and updates for each. Beyond this, the new structure provides tremendous SEO benefits in the long-term.
Integrating bill-tracking tools within the site - by integrating with CapitolTrack's bill search tool, we've made it easy for visitors to quickly find important bills by bill number or keyword without ever having to leave the CJAC website.
Sharing where CJAC stands on important issues - we love the way CJAC shares the bills that they support and oppose in their print collateral, so were excited to bring this directly to their homepage.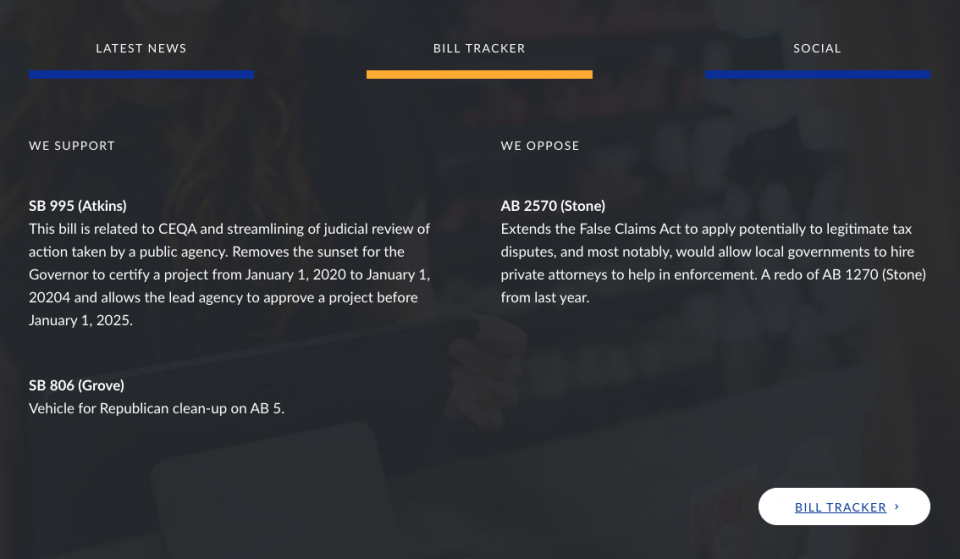 Sharing important news faster
CJAC needed a site that would allow them to keep pace with the issues. By pairing the strengths of our powerful Drupal platform with key social integrations and information architecture, we were able to ensure that their website is a tool that is effectively driving the conversation and keeping members informed. The ability for multiple staff persons to easily update the site at any time is critical.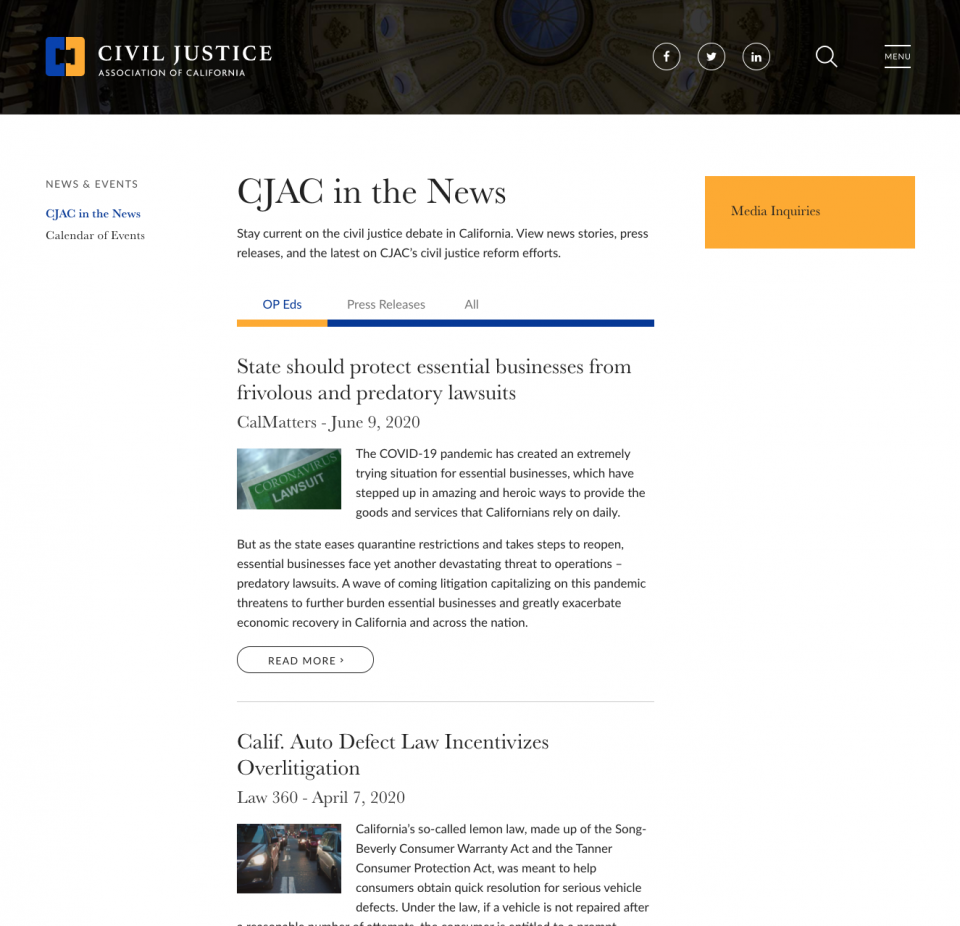 Mobile-first, responsive design
From keeping up with the important issues to tracking key bills, CJAC's new website makes it easy to stay informed on any device.
Let's work together
We're so proud of what we were able to accomplish together. If you have a project with similar needs, let us know. We'd love to learn more about it and walk you through a free demo or consultation.