DrupalCon Baltimore 2017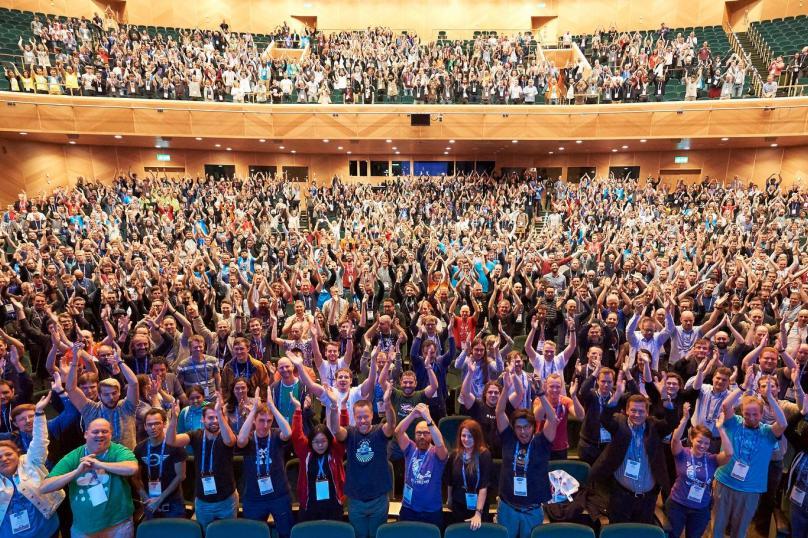 We've been doing a lot of traveling recently, and last week was our engineers' turn. Jason and I attended all three days of sessions at DrupalCon 2017, and we returned to Sacramento with tons of new ideas. Seeing how other agencies solve the same problems we face is inspiring and validating. Being in touch with what's happening in the Drupal community and what the large players are up to is critical to ensuring the work we do for our clients is future-proof.
DrupalCon is an event put on by the Drupal community and takes place in North America once a year. This year, over 3,000 developers, designers, project managers, and site owners met up in Baltimore, MD to get caught up on industry trends and build new relationships. A lot of work on Drupal gets done online, so DrupalCon is an important place for contributors to meet and socialize in person.
A major trend we're seeing is Drupal increasingly being used in the large enterprise, where there is often a need for a single backend to power multiple online presences. There were many sessions about so-called "headless Drupal" where organizations use Drupal as content store (the "body," if you will) and modern frontend technologies (such as React) as the frontend (the "head"). That separation of concerns allows organizations to create more engaging experiences on a variety of platforms such as mobile, but also Amazon Alexa, while keeping the content well-structured.
Our platform already has a highly standardized content structure based on posts with standard fields, while maintaining usability for our content authors and affordability for smaller organizations. We will continue to move this vision forward and stay on top of the industry, and we'll keep in touch about what we're seeing.