April 2020 Site Updates
The majority of these updates were prompted by customer requests—so keep your great feedback coming. We hope that you find the updates valuable!
This release will be deployed to all sites over the next week.
New Features
Improved hCAPTCHA functionality on all web forms including user registration forms, comments, and password reset forms. hCaptcha provides simple, easy, and reliable bot detection while being trivial for humans to solve.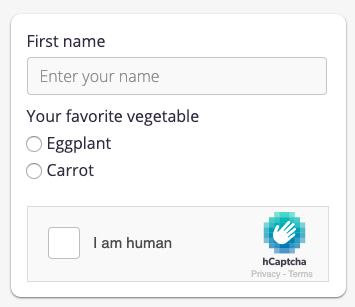 Improved image loading behavior which will result in page speed increases
Accessibility improvements to sitewide pop-up notifications
Bug Fixes
Fixed a bug that caused blocks to reset to default positions
Fixed a bug that prevented nav terms from being deleted on some sites
Fixed a bug that prevented YouTube videos from rendering
Fixed a bug with the file browser that prevented image selection
Have a suggestion?
Do you have ideas on how your site could be easier to use? Let us know by submitting a ticket—we'll review your suggestions and see if they can be added!