How to get your website to the top of Google
Best practices for developing search-optimized, user-centric content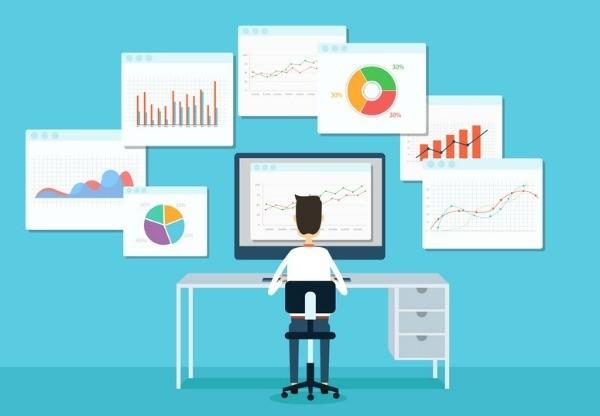 We often get the question, "How do I get my website to the top of Google?", and while our specific suggestions vary by client, the process itself is very consistent.
With that in mind, here's a quick guide to setting targets and boosting your site's organic search results.
Clarify your audience
Get clear on who you want to reach, and why, and with what content
Research your keywords
Use the planning tools below to understand which keywords are popular and relevant to your organization's focus. Consider targeting niche phrases that are important to your audience first. It will be easier to quickly achieve leadership in these targets than in the most popular, heavily-contested general keywords.
Planning Tools:

http://google.com/webmasters – The "search analytics" section allows you to see the top search queries leading to your site currently. This is great data to understand how your visitors are finding you.
Create topic pages
Instead of organizing your site just by kind of content, organize by topic area (particularly topics you find in Keyword Planner)
Example: http://searchengineland.com/library/google/google-seo – This page from Search Engine Land establishes focus on and thought leadership on a topic by grouping relevant articles on a popular topic "Google SEO". The benefit is two-fold. The content is really useful to users who find the page, and search engines are more likely to recognize this page as a valuable resource because of its richness in relevant keywords and commonly searched phrases.
Structure your articles for success
People will often tell you to load up your article with keywords. That's very important, but don't sacrifice the page's readability in the process. Below are a few tips about where you can get the most payoff while building something visitors can enjoy.
Front Load top 3 paragraphs with keywords. Use frequently & Use early. Sprinkle in synonyms further down in the article for better writing
Headlines – Include your keywords in your Title, URLs and subheadings
Use Subheads – Use keywords. Use between 1 – 3 per 5 paragraphs. Use for listing
Article Length – 600-975 word count. 2000+ for longer form articles.
Internal Links – Use keywords, no "click here". Instead say something like, "Learn how St. Hope is revitalizing the Oak Park Community" – keyword rich and helpful.
Bullets – Helps the reader, include keywords
Bold and Italic – keywords
Media – Use Video (with captions), 5+ images, keywords in file name. Alt tags are important too, but our system already takes care of these for you :)
Synonyms add diversity below halfway point - Write for your readers, after you get to the halfway point, you can start to vary up your word choice.
Build up your domain authority
Develop your high quality inbound links. A higher number of quality inbound links will boost the overall domain authority of your site.
Looking for more results/assistance?
Run a paid search campaign

This can be a great way to kickstart results or find traction in a really competitive space. Additionally, all the page/article building efforts that you've employed above will only contribute to your success in this space. If you go this route, contact rocky@digitaldeployment.com for a referral. We know a few people that specialize in this space.

Request a strategy refresh analysis

This is a great way to get your strategy and content aligned by a dedicated group of experts. To accomplish this, we run a mini discovery phase tailored to your needs, complete with analytics analysis and setup of goal tracking. If you're interested in this, contact rocky@digitaldeployment.com to learn more.