Buddhist Church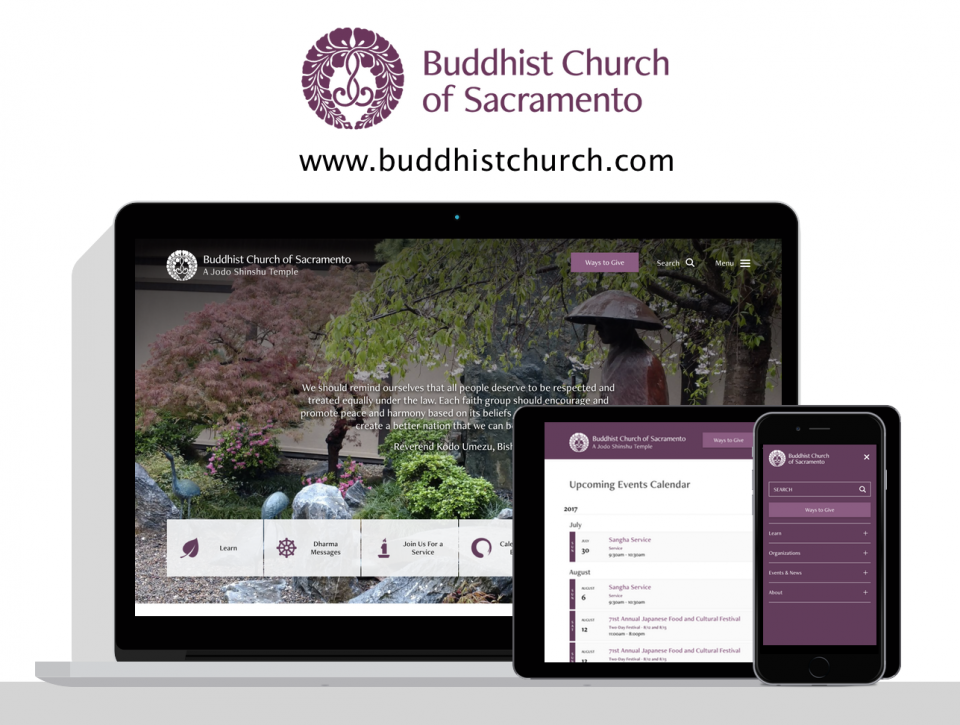 The Buddhist Church of Sacramento is a spiritual and cultural center dedicated to enriching the lives of its sangha members, and the community as a whole. The church accomplishes this by providing exposure to and sharing the teachings of Jodo Shinshu Buddhism through dharma messages, activities and heartfelt connection.
With its new website, the church is enhancing the lives of its community by sharing dharma messages online and providing easy access to activities and events.
For those that aren't yet a part of the sangha, the site provides an inviting presence that shares the mission of the church and creates awareness about the teachings of Jodo Shinshu Buddhism in an engaging and accessible format.