How to ensure proper group assignment when using Bundle and Blast
This article explains how to ensure the recent issue related to Mailchimp group assignments does not affect you when sending emails. This article is only necessary if you need to send an email to specific groups within your Mailchimp account.
Prepare your content to be sent and use the "edit flyout menu" and select "Blast via email"
​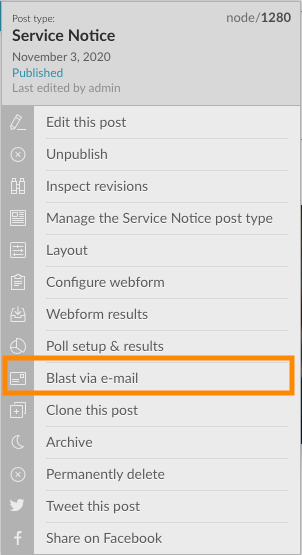 Select "Send to subscribers using MailChimp…" and then specify the groups who should be receiving this email blast. In order to verify that the groups are correctly set, we need to select "Schedule at date and time…". This gives us an opportunity to review the campaign configuration in Mailchimp before the email is sent.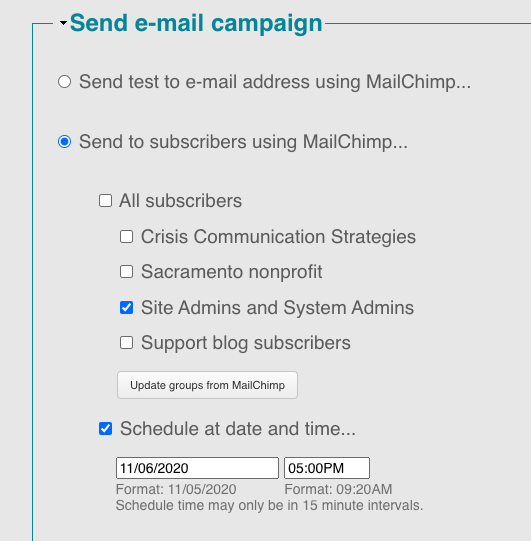 Click "Send to subscribers" located at the bottom of the page.
The next step is to log in to your Mailchimp account here https://login.mailchimp.com/ and navigate to the list of campaigns where you will find the scheduled campaign at the top of the list.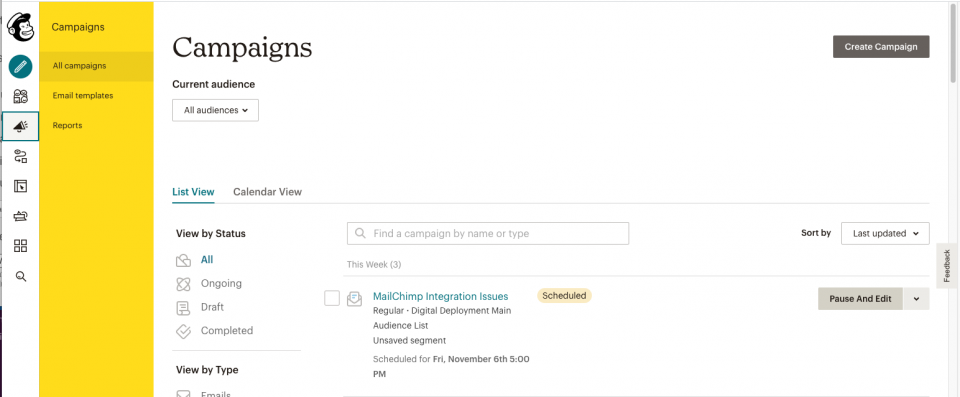 Click "Pause and edit" and accept the warning that follows.
We are interested in reviewing the "To" configuration and we can review the conditions by selecting "Editing Recipients".

It is on this screen where you want to confirm that the correct groups are assigned to the campaign. In the event you notice that the groups were not correctly set, we ask that you submit a support ticket so our teams can prioritize your site for the patch.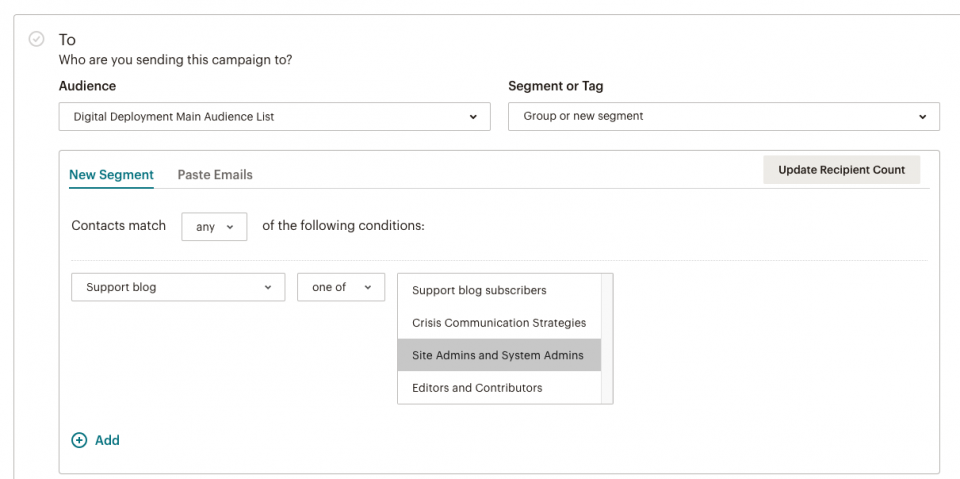 If everything looks good and the correct groups are assigned, you can either send the email manually or you can schedule the campaign to be sent at a late date/time using the Mailchimp user-interface.
For more information about Mailchimp, please refer to their help center documentation here.