Western Bankers Association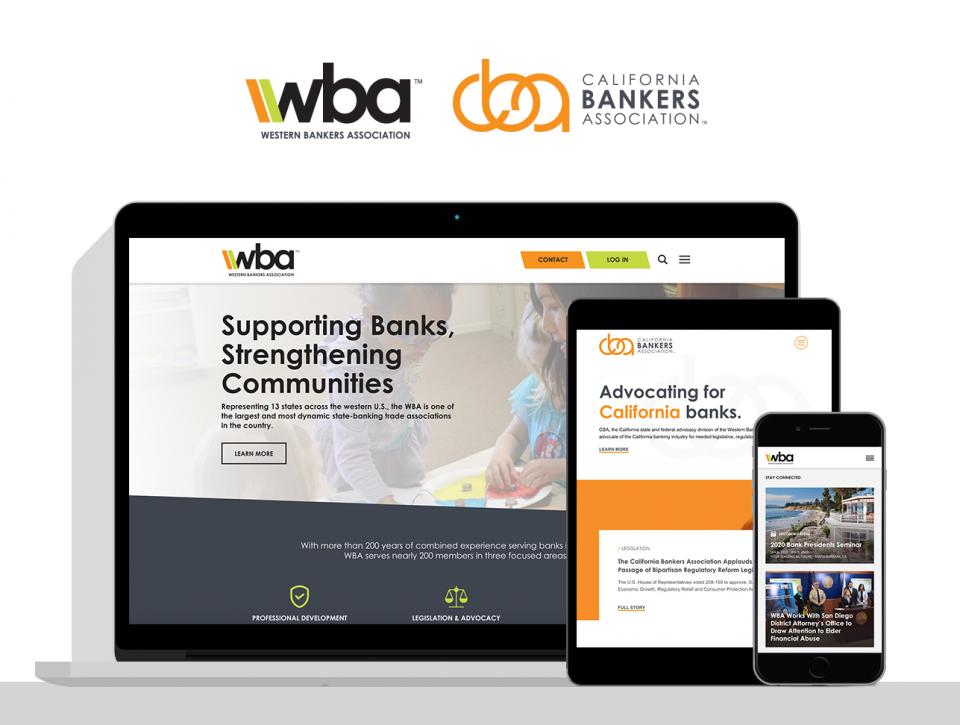 Representing 13 states across the western U.S., the Western Bankers Association (WBA) is one of the largest and most dynamic state-banking trade associations in the country. Their mission to inform, educate, advocate for, and connect community bankers and leaders across the western United States is impressive and their impact on the community is inspiring.
In the midst of their recent merger with the California Bankers Association (CBA), the WBA came to Digital Deployment seeking a new website that could both anchor their new identity and optimize the member experience.
Not only is their new website stunning, but the results speak for themselves. Visits to the new WBA website have increased by 52% over the previous year.
Look below to learn about a few of the more impactful elements of this project.
Data-driven design to solve real end-user needs
A groundbreaking design informed by data and real customer feedback is now helping the WBA to proactively answer top member questions and empower members to self-serve through a modern & user-centric design, streamlined information architecture, and more.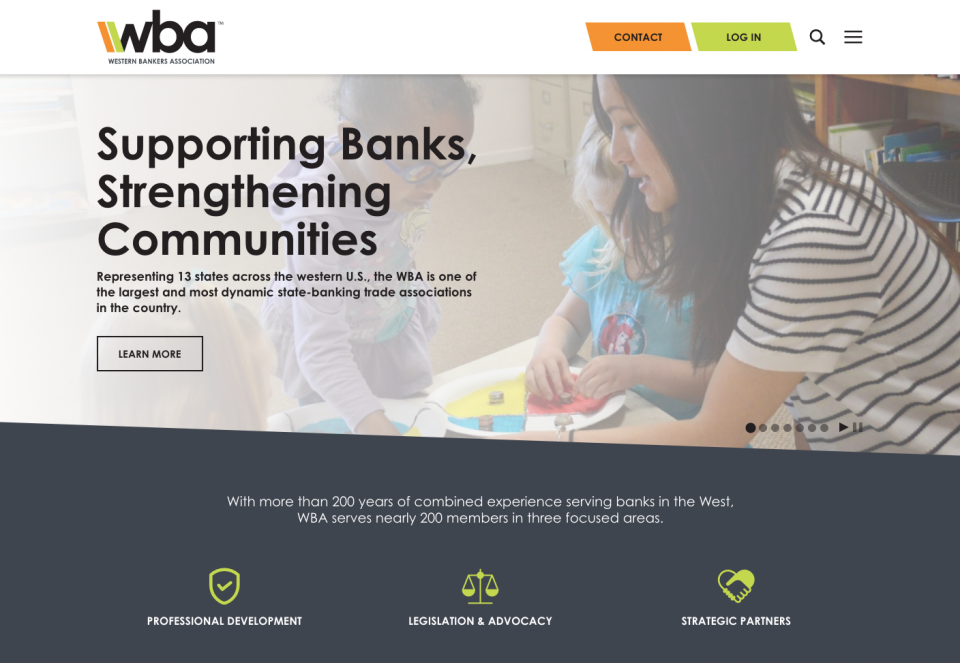 New Brand and Identity
We worked carefully with WBA bring their new brand and visual identity to life throughout the site. As you browse the website, you'll notice the bold fonts, the modern touches, and strategic accents that nod to their new mark. The result is an innovative and exciting new look that appeals to the new goals of the organization while still paying tribute to its past.
Understanding the importance of storytelling, we worked with WBA to strategically showcase custom iconography, infographics, and community spotlights so both the public and potential members can see the amazing work that they do.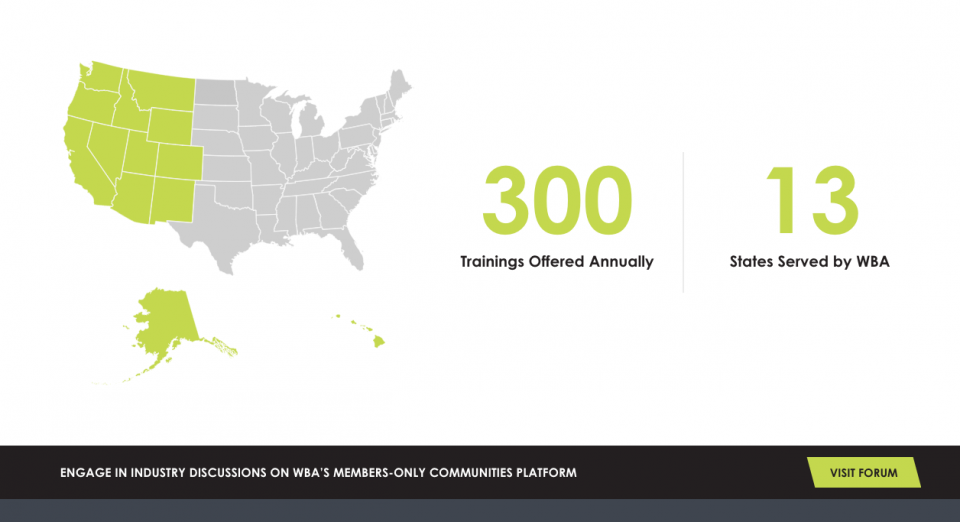 Streamlined event experience
Events and professional development are a large part of the organization's focus. By working with their team to identify current gaps and opportunities, we created custom templates to bring life to their event programming and streamline the entire experience.
Visitors to their website can now easily register, plan their stay, browse speaker bios, download schedules, and more from any device.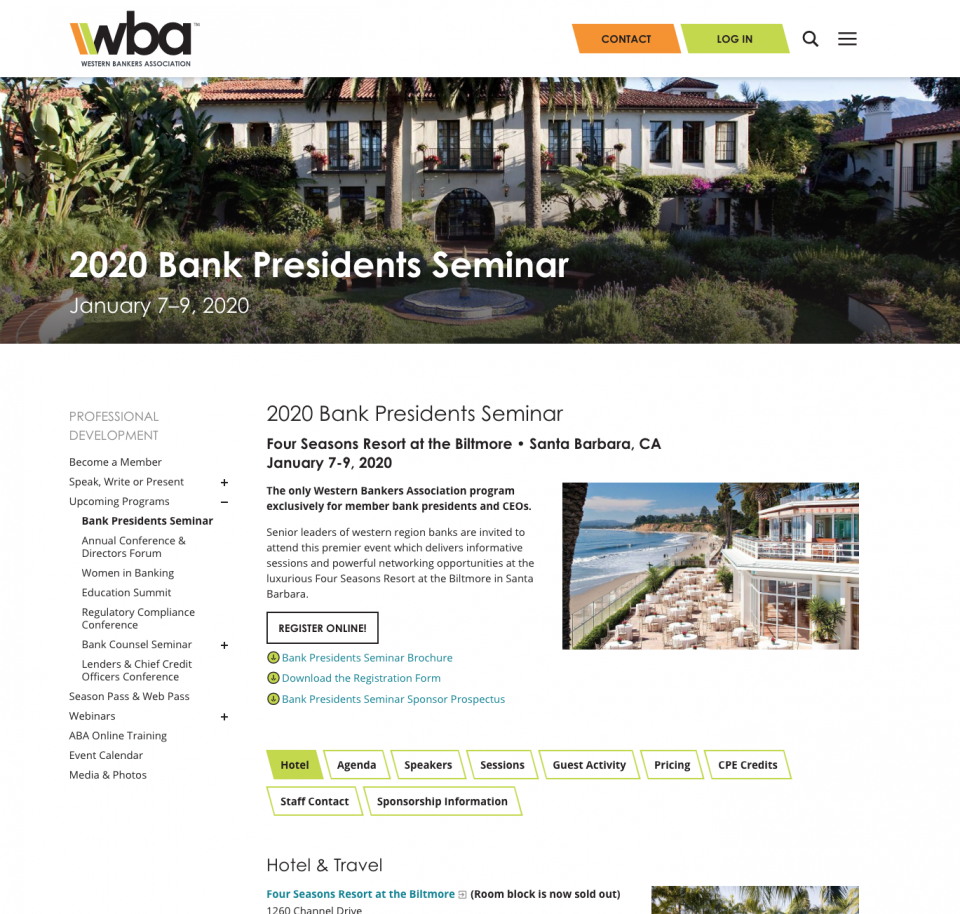 Optimized for organic search
The new information architecture, content strategy, and technology are making it easier for visitors to find the site on Google or their favorite search engine. Since launch, the site has already seen a 32% increase in visits via organic search.
Note: SEO (Search Engine Optimization) is something we value highly and speak about regularly. If you have questions about how to optimize your site, contact us. Or, enjoy one of our recent SEO webinars.
Mobile-first, responsive design
From reviewing the latest news to finding advocacy resources, to registering for the next event, the WBA's new website makes member self-service a breeze on any device.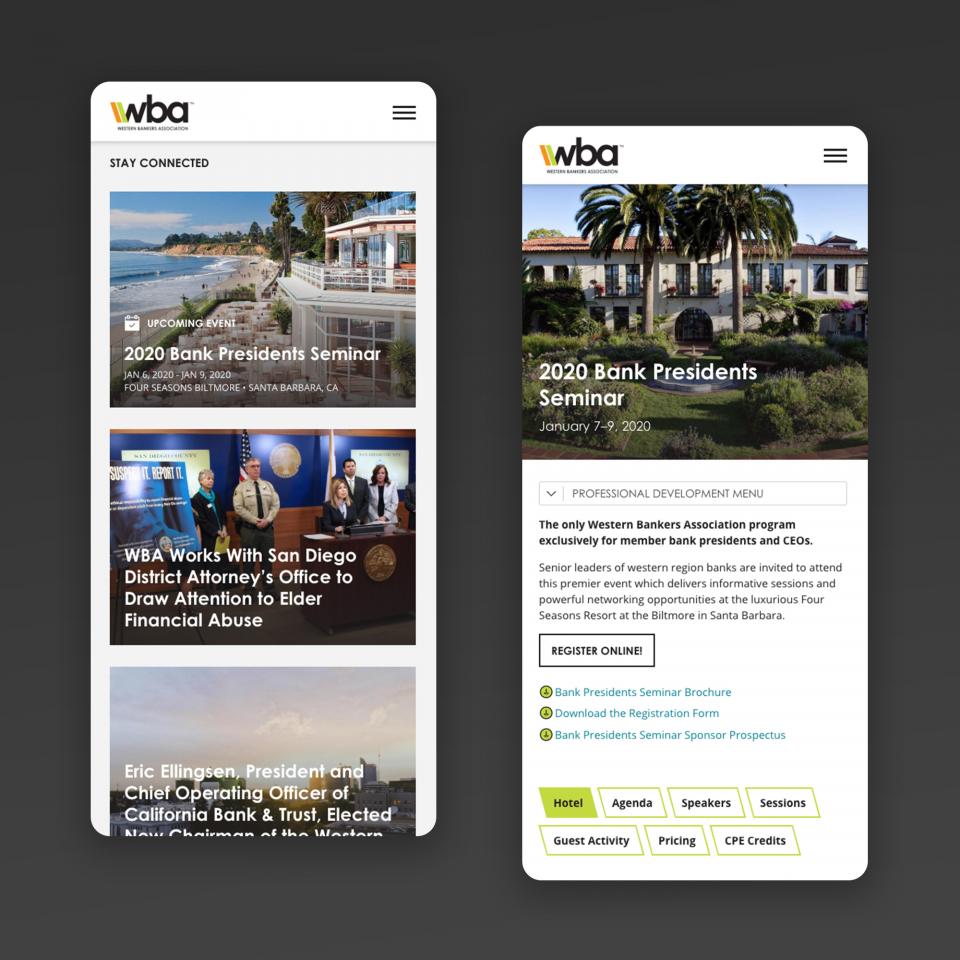 Section 508 and WCAG 2.1 compliant
From design to technical implementation, we worked closely with WBA to ensure users with disabilities can navigate the site with ease.
Note: If you're interested in learning how to ensure your website is accessible and compliant within the current guidelines, contact us with your questions. Or, watch one of our recent website accessibility webinars.
Flexible content, easy to edit all aspects of the site
Our system brings together the power of drupal, the #1 enterprise content management system and adds an enhanced usability layer for your site editors. WBA's team is now empowered to communicate with ease.
Let's work together
We're so proud of what we were able to accomplish together with WBA's team. If you have a project with similar needs, let us know. We'd love to learn more about it and walk you through a free demo or consultation.