United Way Capital Region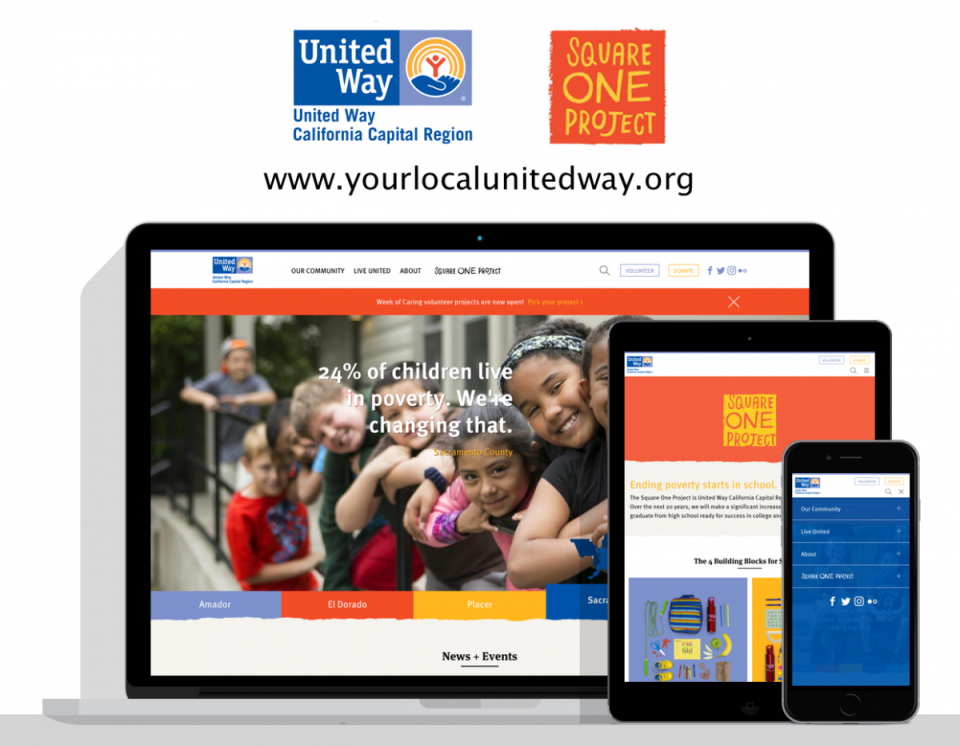 United Way California Capital Region is an independent local affiliate of United Way Worldwide with a local board of directors, and serve five counties: Amador, El Dorado, Placer, Sacramento and Yolo. They works with donors, volunteers, corporate partners, nonprofit partners, schools, government bodies and more to improve people's lives by working together and bringing all of our resources to the table. United way reached out to Digital Deployment for their project, seeking a local Sacramento website designer that they could team up with to take their web efforts to the next level.
Site launch
In September 2016 we helped the United Way Capital Region kick off their new Square One project with a freshly redesigned website and we are super inspired. From their bold color palette and fun imagery to their engaging messaging, they do an incredible job of bringing the community together for all the right reasons.
Here are a few of the things we love:
Showing their impact in the community – Right off the bat, they use their carousel to connect you with the local regions and share their stats in a meaningful way.
Driving people to engage – A community will only take action if you make it clear and easy to do so. United Way knows this and calls their visitors to action tactfully throughout the site. Whether you want to volunteer your time, donate to the cause, or take part in an action group, they've placed the options at your fingertips at just the right times.
Keeping things playful – With inspired photography and excellent content curation, United Way sets a playful tone that you just want to be a part of.
An incredible experience on any device – A major component of this redesign was the move to responsive design. With this update, their new website looks incredible on any device.