St. Hope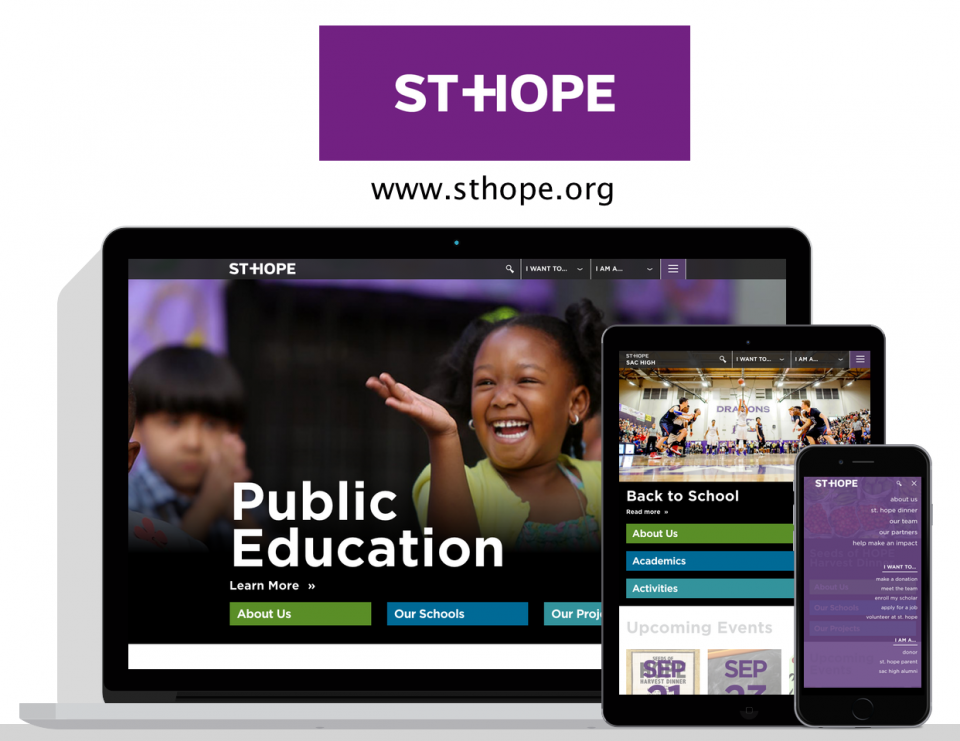 A redesign helped unify and clarify St. Hope's brand, bringing six disparate websites into one, including schools, programs, and community services.
Using microsites, St. Hope could build simplified landing pages for select user groups that needed specific information and follow a "post-once, display many ways" strategy.
Site administrators can now manage a unified calendar, directory, as well as their email newsletters and social media presence in one platform.