Sacramento City Unified School District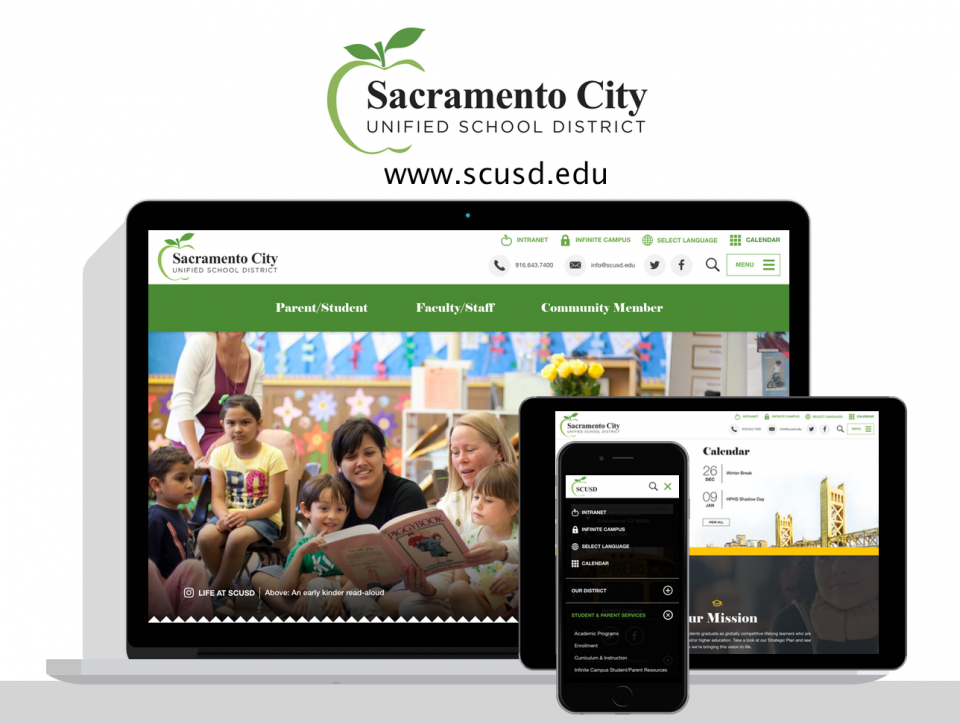 SCUSD picked our Sacramento website design company to create a comprehensive website and intranet solution for the entire school district as well as all 75 of its schools
More than 50 different users make changes to the sites every week, and tens of thousands of posts, forms, images, and staff profiles are managed in a single platform.
We also designed the website's predecessor in 2010, and were re-engaged in 2016 to refresh the designs and make them mobile-responsive.
Our team led focus groups with principals, staff, and students to help understand their needs and used data to bring the most utilized content to the forefront.