Monterey Regional Airport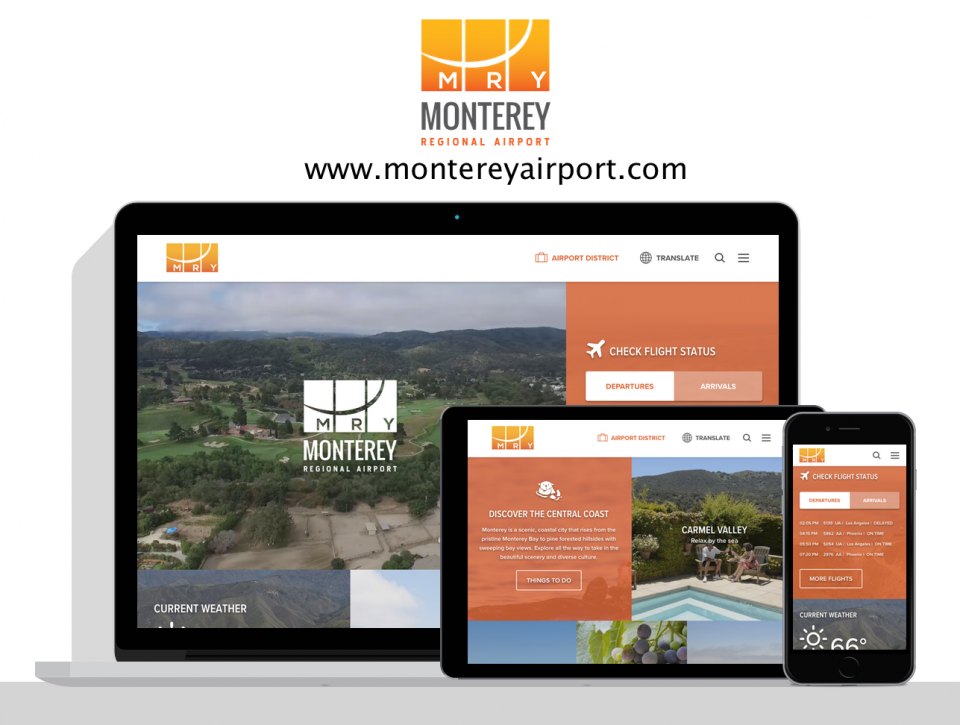 The Monterey airport is the gateway to one of the most sought-after vacation destinations in California. Focused on convenience and customer service, the Monterey airport serves a wide variety of travelers including tourists, military personnel, business people, private aviators and members of the community. Dedicated to taking their website to the next level, they reached out to Digital Deployment for our expertise in creating effective government and special district websites that consistently transform the user experience.
With their gorgeous new website, the Monterey airport makes existing travelers lives easier, entices new travelers to choose to use their services, draws in new airlines/routes and enhances the overall bond with the community.
What we love about Monterey Airport's redesign
The new website perfectly reflects their commitment to customer service - From parking lot to terminal, we worked together to ease every bit of the experience for the traveler.
From day one, Monterey was committed to pushing the envelope with design - Ambient video, social media integration, flight status integration, and modern slide out navigation provide the visitor with a modern, cutting-edge experience that fits seamlessly with their new brand.
Striking imagery - The Monterey airport team immediately recognized the power imagery has to affect a visitor's experience and perception of their brand. With this in mind, the airport engaged the community and found a wealth of photography and video footage that adds to the user experience at every level.