Institute for Local Government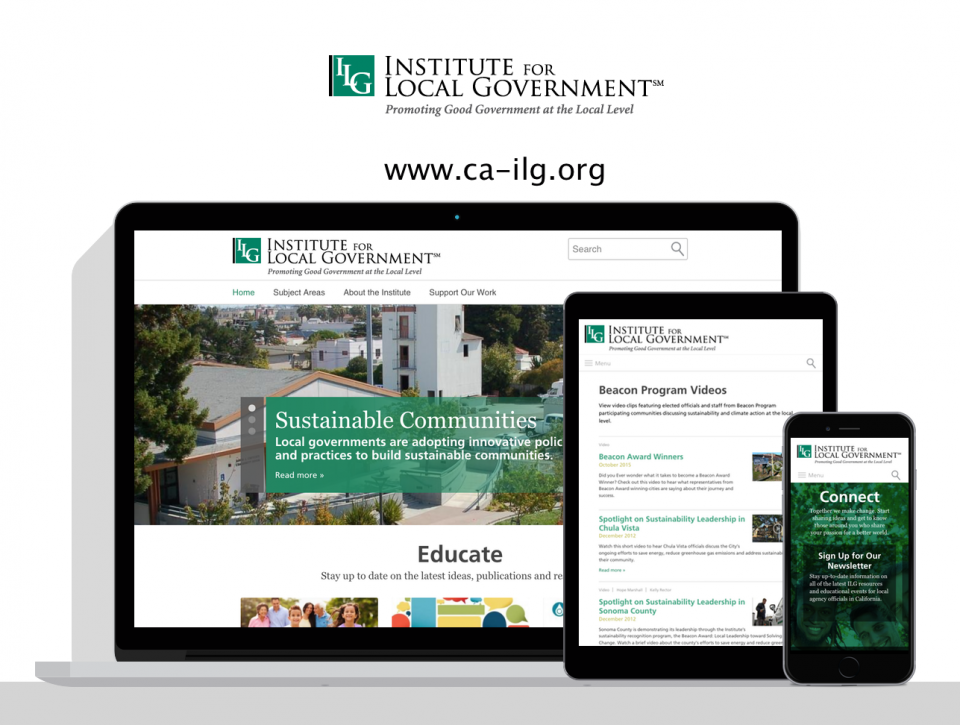 The Institute for Local Government needed to organize over 7,000 frequently accessed case studies, best practices, and policy papers.
Using a taxonomy structure, the institute is now able to publish content both by type, topic, and interest area and help users find related content. We also installed Apache Solr to help them enhance search to look inside PDFs, correct spelling mistakes, and more.