Hospital Quality Institute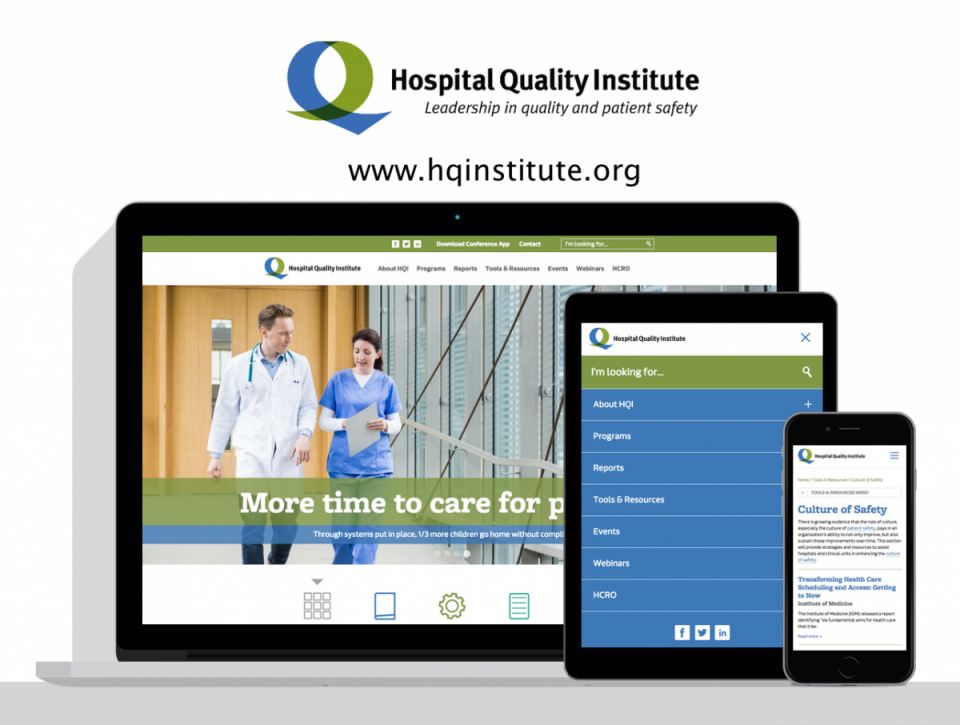 The Hospital Quality Institute (HQI) was established in April 2013 to realize statewide impact of improving patient safety and quality care for all Californians, to accelerate the rate of improvement, and to advance California as a national leader in quality performance.
Site (re)launch
The Hospital Quality Institute, a long time client, just completed a "rethink" to update their website to better reflect the importance and effectiveness of what they do. HQI's newly remodeled site launched in October 2016.
HQI doubles down on user experience
Our discovery process culminated in a stunning design, improved information architecture and strategy that quickly leads visitors to the content they're looking for. Colorful iconography helps visitors filter homepage content by type, which allows them to achieve a curated experience on any device.
We're excited to see how the updates in both strategy and design will affect their mission.