Education Writers Association Web Design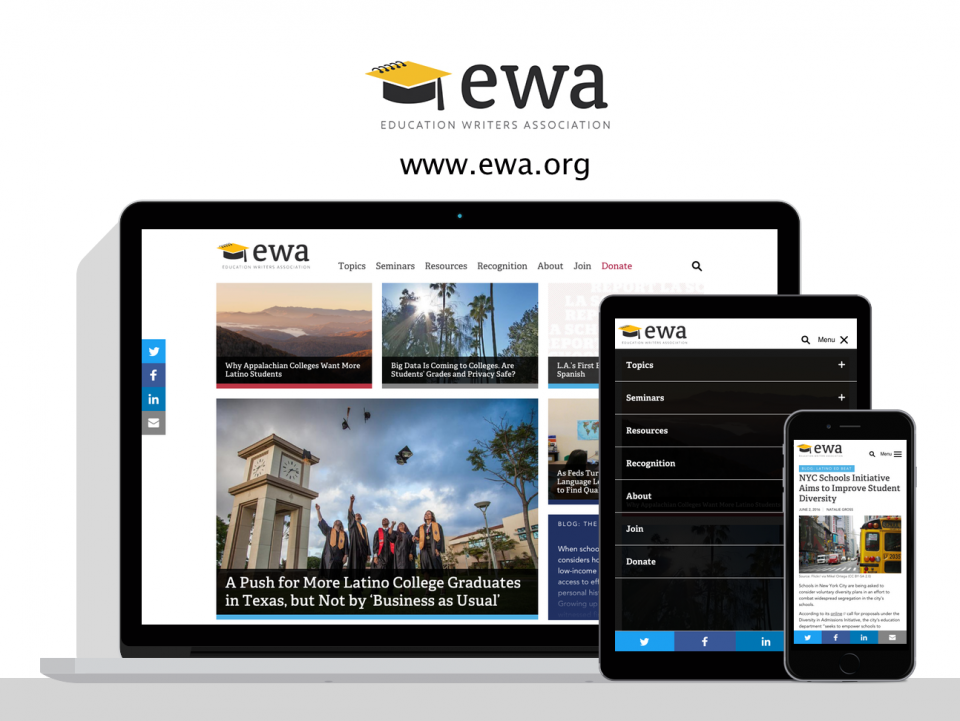 The Washington, D.C.-based Education Writers Association (EWA) was built to connect over 3,000 national members with the latest educational news, high-quality programs, training, information, support, and recognition. Back in 2013 when EWA first partnered with Digital Deployment, we provided an enterprise content management system deployment, website design, consulting, information architecture, training and consulting. In 2016 we teamed up again to transition their site so that it's fully responsive.
Site (re)launch
We've always loved the Education Writers Association's website, but as of October 2016, we love it just that much more…because we've taken it responsive.
EWA shares the love with mobile users
Now readers can enjoy their gorgeous, tiled design from whatever device is at their fingertips. And while we were at it, we added some updated social sharing capability and promotion tools for their featured content. With the twitter following they have (over 26K!), we can't wait to see how readers take to their new mobile-friendly platform.
Ready to invest in taking your site responsive? Let us know.