City of Redlands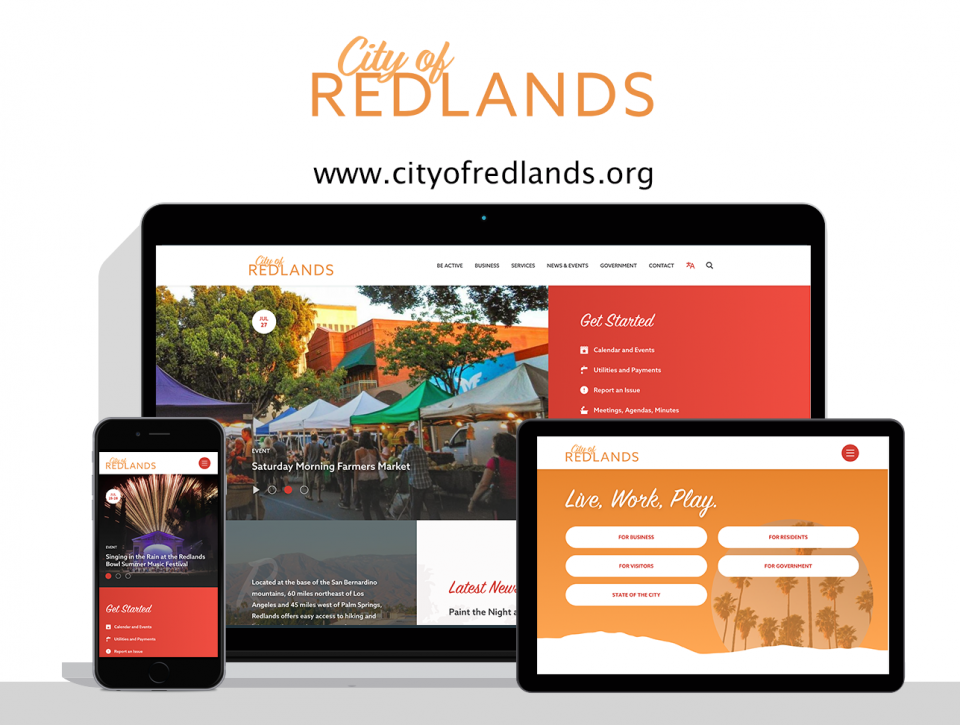 Located just northeast of Los Angeles, the City of Redlands' charming downtown, inviting atmosphere, rich history, and easy access to a wide range of outdoor activities make it a natural destination for residents, businesses, and visitors alike.
Committed to making the city a great place to work, live, and play, Redlands came to Digital Deployment seeking our government website expertise to build a modern, mobile-first website that would streamline the path to essential services while strengthening the brand and identity of the city.
Elevating Brand & Identity
The City of Redlands is an amazing place, but their old site simply wasn't telling their story. Throughout the new website, authentic imagery is given room to set the scene, showcasing the city's downtown, outdoor attractions, key community spotlights, and much more. As users move through the site, they are greeted by key elements such as handwritten fonts, the vibrant palette, and even the silhouettes of Redlands' surrounding hillside which all serve to seamlessly infuse the branding, history, and culture of the city. The result is a modern, fun, and exciting new look that establishes a sense of place for the city's residents and encourages new visitors to take part in the fun that the city offers.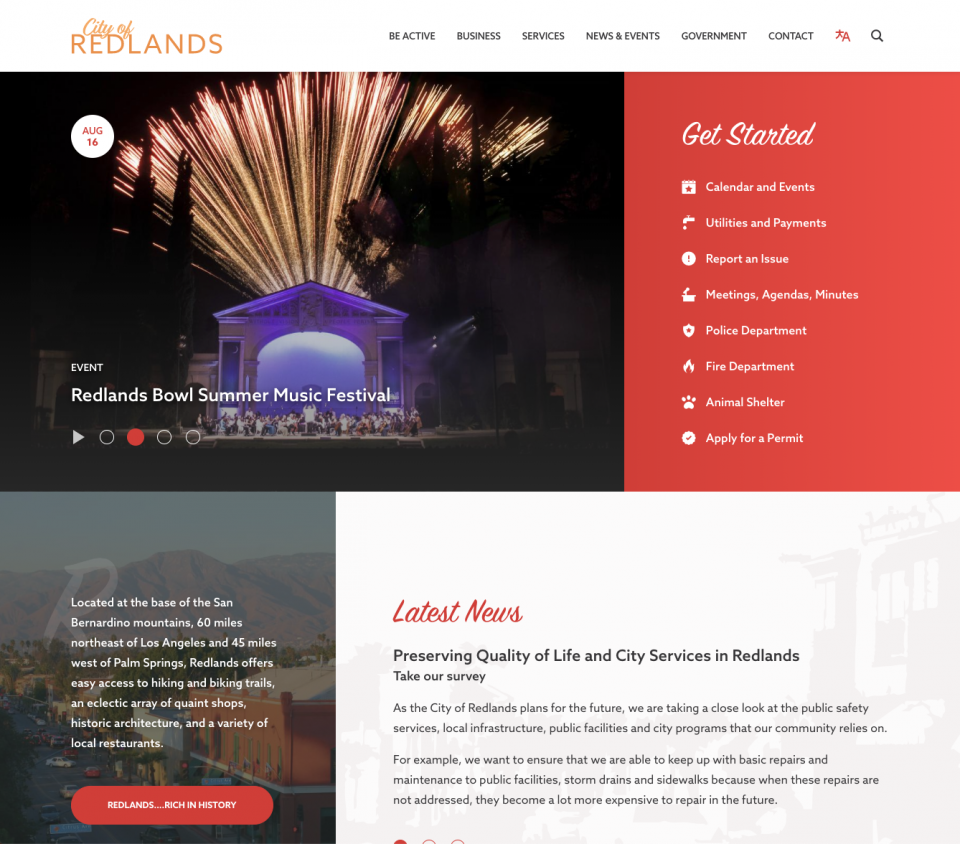 Making Citizen's Lives Easier
While storytelling is important, most residents and businesses visit their city website to get things done. To ensure a quick, intuitive path to the city's essential services, we analyzed user stories, Google analytics, and actual stakeholder feedback to get a 360 degree understanding of the top user needs. From there, we built out flexible, visual quick links and placed them atop the page on both desktop and mobile devices.
Streamlining Information Architecture & Content Strategy
In this redesign, we completely reframed the information architecture and content strategy of the site. By developing logical top-level categories at the top of the navigation based on real user needs, and unearthing essential services from deep within the city's org chart, we've seen a transformation in the way that visitors are consuming site content and finding what they need.
Furthermore, we took the time to work with the Redlands team to understand each department and so we could develop a clear, consistent layout and content strategy for each to the city's department and key services pages. The result is highly scannable, intuitive website experience that users can depend on throughout the site. The changes and results speak for themselves. Since the launch of the site, the sitewide bounces have dropped by 25%, while pages per session and average session duration have each increased by 32%.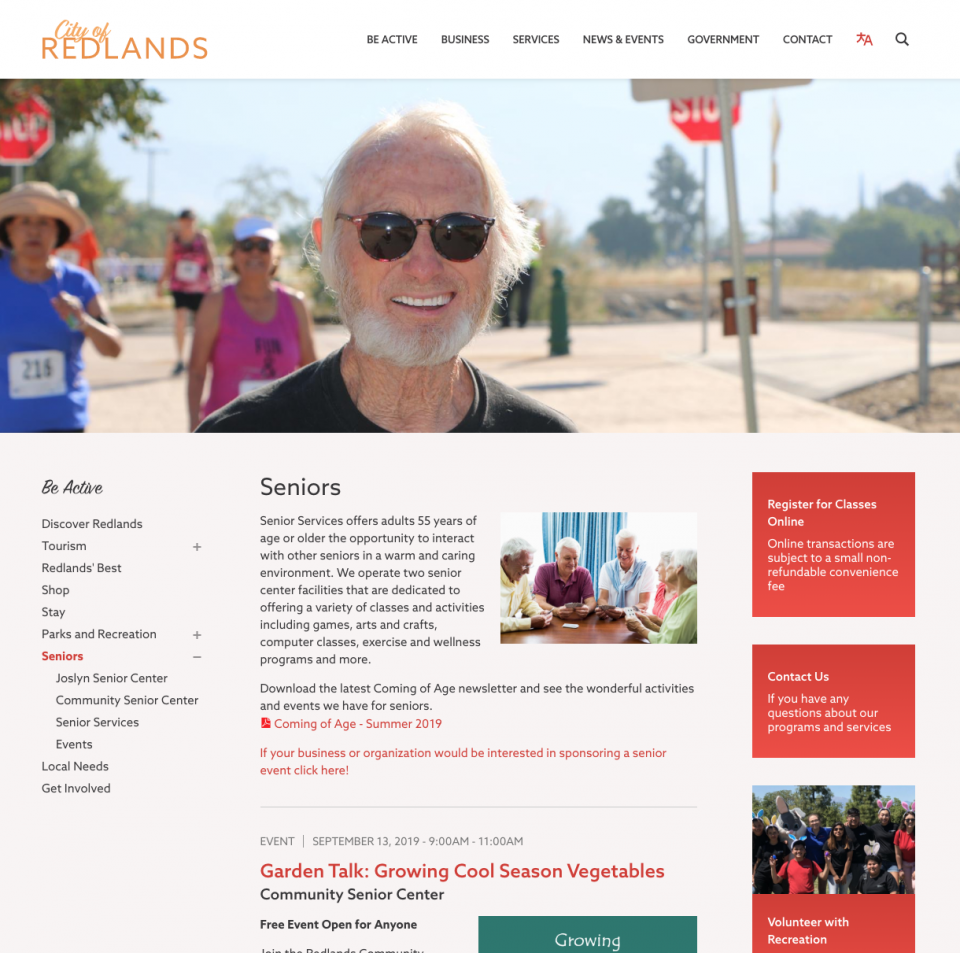 Crafting a Mobile-First Experience
With so many of the city's visitors experiencing their website on a mobile device, we knew it was crucial to ensure that visitors could find what they need on any device. You've got to check it out for yourself–the transformation is impressive.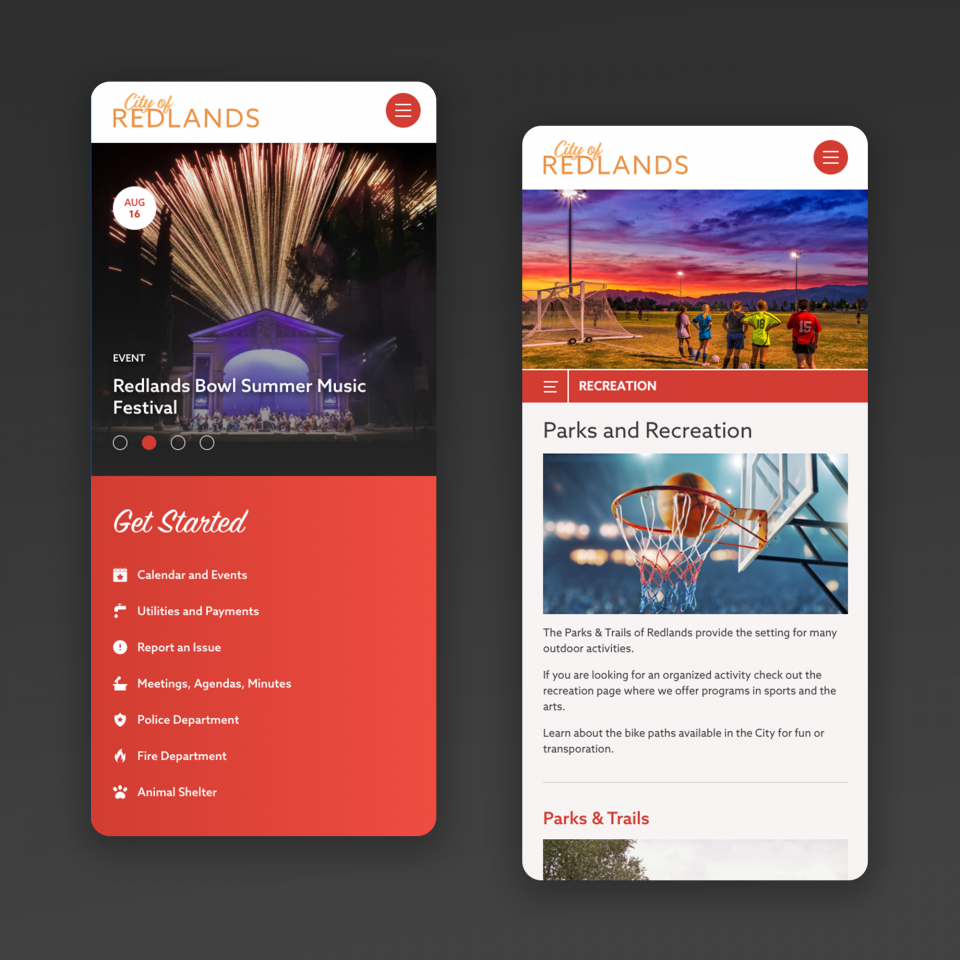 Keeping Citizens Informed
By creating special spotlight sections to share news, events, and even alerts, we've empowered the city's team to share keep citizens informed and drive engagement into key activities.
Let's Work Together
We're so proud of what we have been able to accomplish together with The City of Redlands, and believe their new website will have a profound impact on the lives of those that live there.
If you have a project with similar needs, let us know. We'd love to learn more about it and walk you through a free demo or consultation.