Campaign for the Future of Higher Education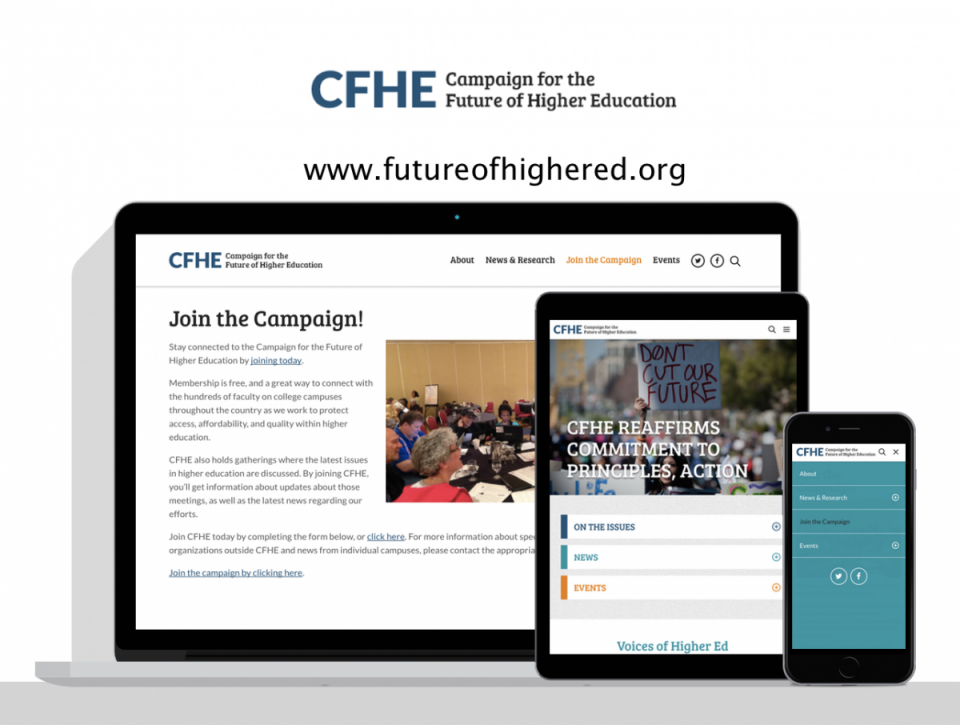 Created in May of 2011, The Campaign for the Future of Higher Education (CFHE) fights to guarantee that affordable quality higher education is accessible to all sectors of our society in the coming decades. Recently, we got the opportunity to team up with build a responsive website that would help them achieve this important mission. We love the result.
What CFHE is doing right with their new design:
The dynamic, full-page carousel immediately draws users to engage in key issues.
The vibrant, selection of accent colors guides visitors down the page and invites them to stay informed about upcoming news and events.
The voices of higher ed helps those interested connect with the campaign by introducing visitors to the people behind the initiative.
The simplified information architecture helps readers find important content with ease.
The new responsive design ensures that the site is accessible and looks amazing on any device.
We are grateful to work with such amazing clients who are furthering these important causes. If you know of an organization that could benefit from similar help, Let us know.