Video: Association Web Trends 2020 Webinar
4 Ways Virginia Bankers Association's website transformed their member experience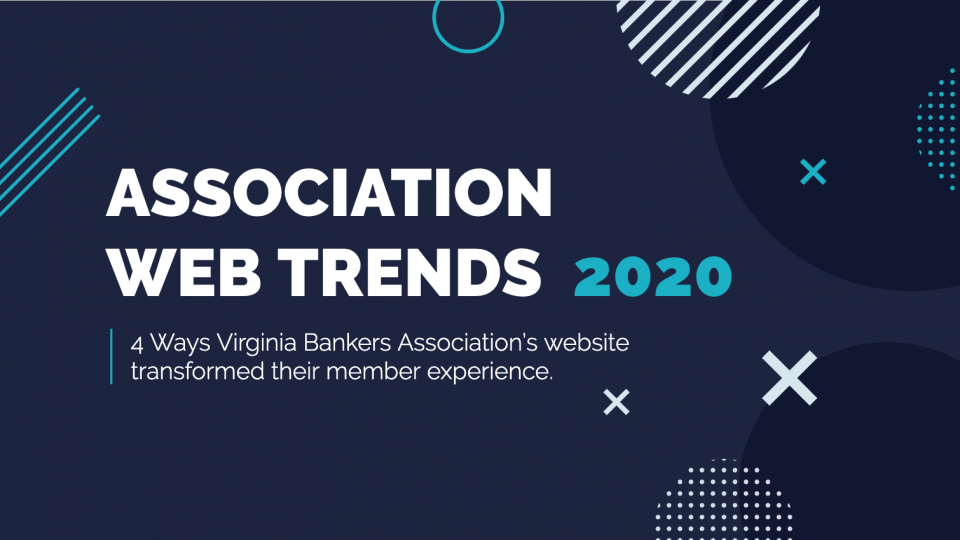 Kick-start 2020 by uncovering how modern associations are using their websites to create new value and transform their member experience.
In this webinar, Lindsay Hardy (Director of Strategy, Digital Deployment) and Monica McDearnon (Communications & Financial Literacy Coordinator for the Virginia Bankers Association) discuss the opportunities for associations online and show you how the Virginia Bankers Association capitalized on them to deliver a superior member experience.
What we covered:
Tips for highlighting events.
How to use storytelling to share value and community impact.
What the next generation of members expects from your website.
Best practices for bridging technologies to create a seamless user experience.
Examples & important links: