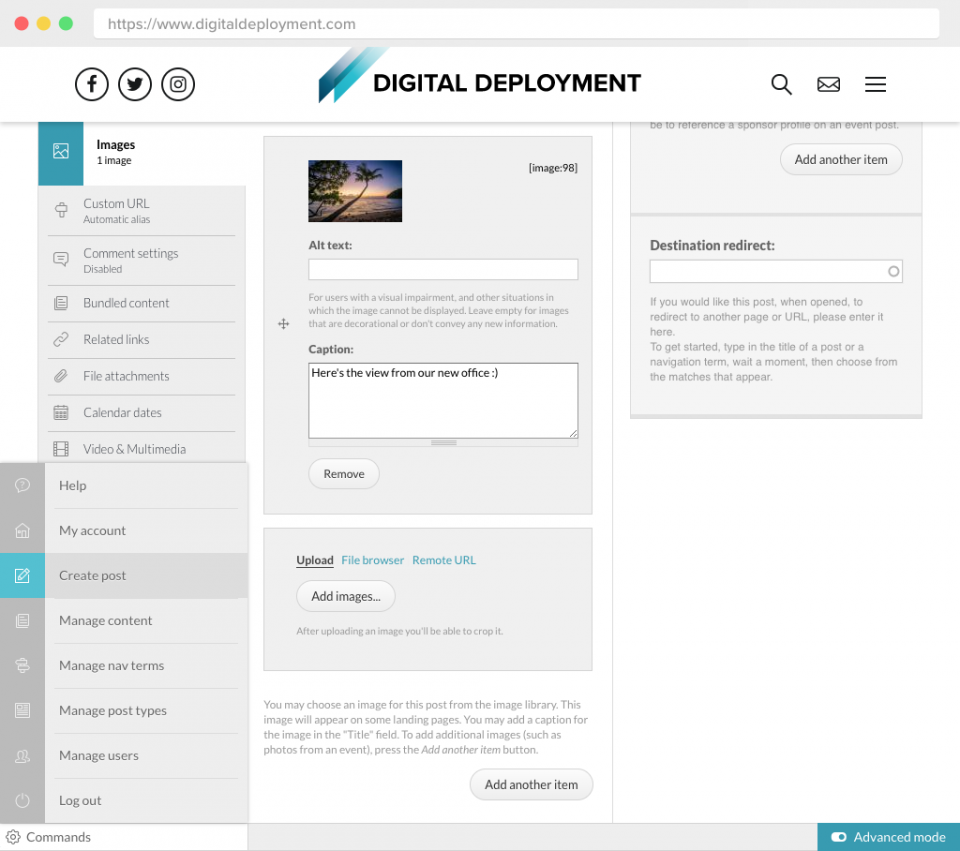 Welcome to the refreshed Digital Deployment Administrative User Interface
We're excited to release a modernized administrative interface for your website. Most of the changes are simply a new take on the existing tools you are familiar with–almost everything is located in the same spot, but now has an improved, cohesive design.
---
Commands Bar
Updated styling of the commands bar, which houses a large number of administrative tools you and your team use on a daily basis:

---
Commands Menu
A new take on the existing commands menu options complete with a fun assortment of colors for each: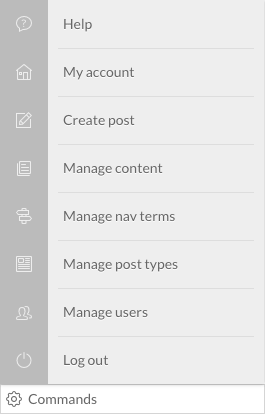 ---
Post Edit Context Menu
Complete rethink and design of the post edit context menu, which is used for many things, from editing the post, to managing webform components, to cloning a post, and more: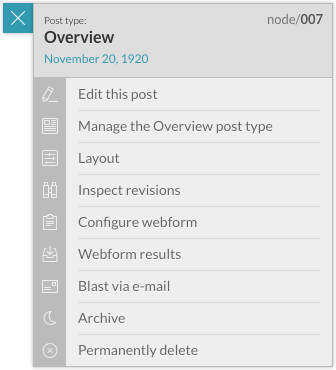 ---
New user experience when adding or reordering posts within a channel
Previously you could reveal the various options by hovering the cursor over the block. Now, you must click the

icon in order to expand or collapse the various options, such as add a new post

or reorder

the content in the channel:
Block controls collapsed

Block controls expanded
---
Edit Navigation
Editing a navigation menu is a similar process to the way you add or reorder posts within a channel. You must first click the edit navigation button

in order to display the various term configuration options

and add a subterm

buttons to be visible:
Menu config collapsed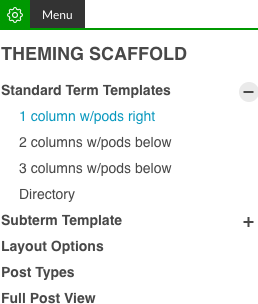 Menu config expanded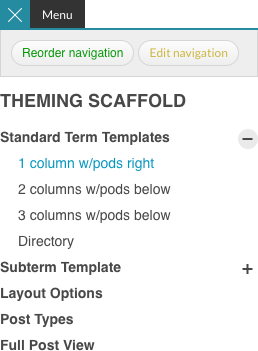 Menu config fully expanded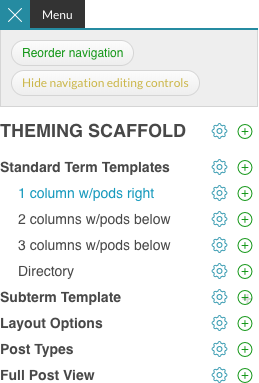 ---
Create a post
Update to the existing add a new post administrative page:
---
New Post Edit Interface
A huge aesthetic update to the same post edit tools you're used to and love:
---
Template and Layout Menu
All template and layout options now share a common style with the rest of the administrative interface: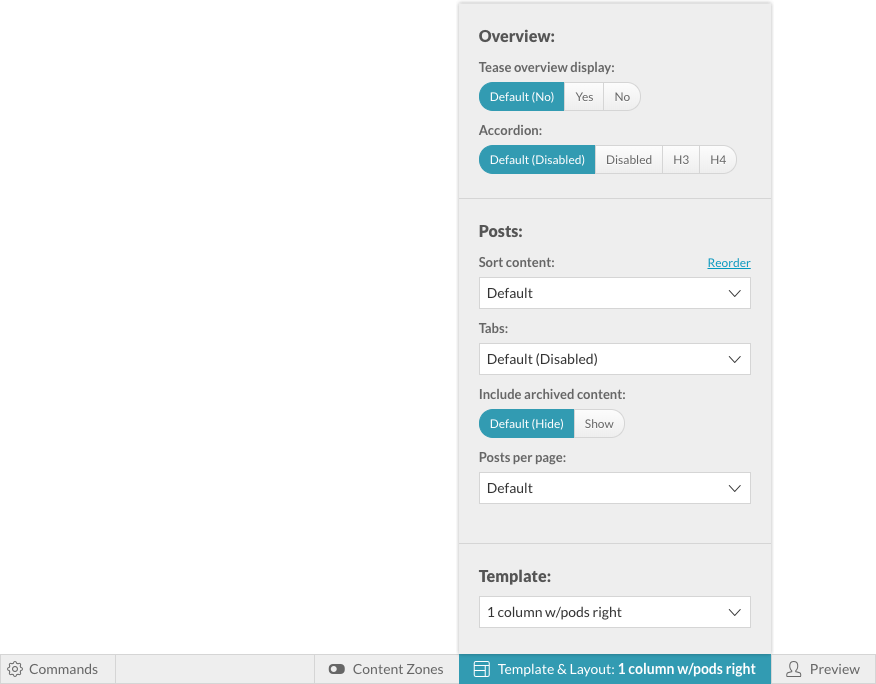 ---
User Preview Menu
The user preview menu now also shares a common style with the rest of the administrative interface: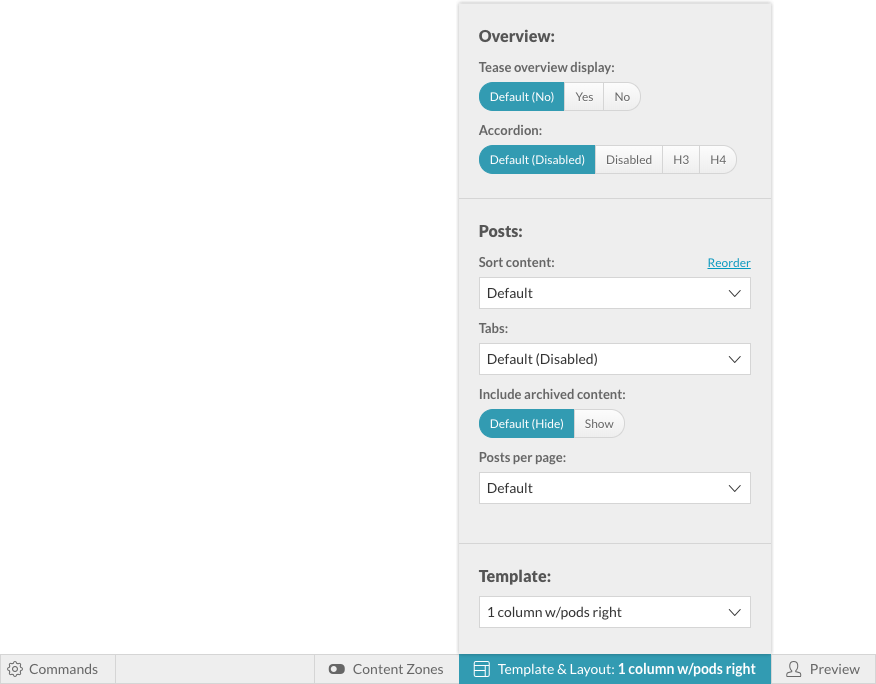 ---
We're very happy to roll out these updates and look forward to hearing your feedback. Feel free to reach out with your thoughts or questions by emailing support@digitaldeployment.com.